Koos-Jan van Brouwershaven
CEO
A business orientated executive level professional CEO / Managing Director. Extensive experience in managing country operations and business development in the energy, metals and mineral service industry. Koos-Jan was CEO at Heerema Marine Contractors (HMC) and Heerema Fabrication Group (HFG). HMC is a world leading marine contractor in the international offshore oil & gas and renewables industry and HFG is a fabricator of Jackets for the North Sea and Africa. Prior to this Koos-Jan was a Managing Director for Harsco Metals and Minerals in South Africa, where he was fully responsible for the P&L of the business and growth of 13 operations. Koos-Jan holds a Master Degree in Business Administration from Kingston University in London and a Bachelors Degree in Civil Engineering from the Hogeschool Haarlem.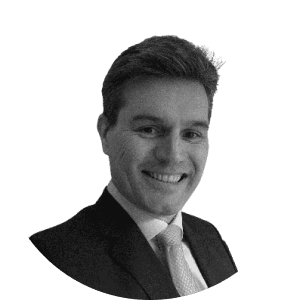 Peter Huisman
CFO
Balanced and down to earth professional with broad experience in general management, financial management and project management. Combines vision with the power to realise plans and achieve goals. A pragmatic team player who 'brings people and businesses further'. Peter is a non-executive director at Heerema and is former CFO of the Heerema Fabrication Group (HFG) and Heerema Marine Contractors (HMC), a world-wide leading marine contractor in the Oil & Gas and renewable Industry. Before joining Heerema in 2013, Peter worked 17 years at KPMG, since 2008 as partner. In this role, he delivered audit and consultancy services to a variety of clients in the energy and industrial sector. Peter Holds a Master Degree in Business Economics (Drs.) from Erasmus University Rotterdam and a Post Graduate Accountancy (RA) from the VU (Vrije Universiteit) Amsterdam.

Marieke Palm
CTO
A no nonsense technical professional, with a track record of delivering high profile challenging technical projects. Marieke has a wide technical knowledge of sustainable energy and is experienced in pushing sustainable energy start ups and new businesses to their next level. Marieke invests in and in some cases also assists start ups by implementing her vast technical knowledge and project management experience. Working for Shell, Marieke was responsible for many exploration drilling projects in several countries, mainly offshore. In 2016 Marieke moved towards sustainable energy, setting up solar parks, giga batteries and investing in and supporting various sustainable energy start ups. Marieke holds a Batchelor in oil & gas production.

Pier de Iongh
General Counsel
Educated by NautaDutilh as a practical, hands-on lawyer, Pier gained most of his legal experience working for Eneco, one of the Dutch pioneers in large scale sustainability. Within Eneco's green energy-oriented business, Pier mainly worked on large EPC projects, contributing to successful commissioning of multiple on and offshore wind farms and other sustainable energy production and storage initiatives. Pier broadened his legal expertise working for SBM Offshore's holding company and gained invaluable experience in the international corporate and business scheme. However, inspired by his earlier works in the sustainable energy sector, Pier resumed his focus to green energy, assisting companies both legally and strategically with their business implementation.